Texas Defensive Driving Online $25.00
Easy – 99% pass rate!
Flexible – available 24 / 7
Convenient – 100% online
TEA approved course
Driving School Online
For Ticket Dismissal and Insurance Discount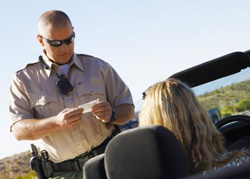 Did you know that you have the option to take defensive driving online? Texas drivers can take advantage of Texasdrivesafe.com, a website for drivers in Texas offering a defensive driving course in a 100% online environment for the purposes of traffic ticket dismissal and auto insurance discount.
Traditionally, if you needed to take defensive driving in the state of Texas, you would have had to find a classroom course being given locally in your area, and hope that you could find the time to take off of work or spend a Saturday afternoon to complete the required 6 hour course. It does not have to be that way anymore! Today, thousands of drivers are finding out the benefits of taking an online Texas defensive driving course with Texasdrivesafe.com.
Why Choose Online Texas Defensive Driving
After looking at all of the advantages of taking Texas defensive driving online with Texasdrivesafe.com, you will never even look at taking a classroom course again.
The most important advantage is that Texas online defensive driving is totally self-paced. The course that we offer is 6 hours in length, which is required by Texas law, but you have the option of accumulating those hours at your own pace versus having to complete them all in one sitting such as in the traditional classroom course.
You will be given a unique login code after registration that allows you log in and out of the course at your convenience. Choose to take 10 minutes of the course or take all 6 hours in one sitting, it is up to you.
Another big advantage of choosing to take a class at a defensive driving school: Texas drivers can access the course from anywhere that you have internet access. Imagine being able to take the course from the comfort of your home, office, or on the go with a laptop.
As long as you can log on to the web, you can take the course. Lastly, the defensive driving course is available 24 hours a day by 7 days a week. So unlike the classroom option which put you at the mercy of the already scheduled classes available, you can access your course any time of day or night.
Why Choose Texasdrivesafe.com?
Texasdrivesafe.com is proud to partner with and be powered by Ticketschool.com. Ticketschool.com offers the Driver Training Associates (DTA) program for driver improvement, which is an approved online Texas defensive driving course by the Texas Education Agency (TEA) for the purposes of traffic ticket dismissal and insurance discount.
The DTA program is also research proven effective at reducing future traffic violations and collisions by governmental agency studies. Do what thousands of drivers across Texas are doing and choose Texasdrivesafe.com to dismiss your traffic ticket, save you money on your insurance, and make you a safer driver on the road. Log on and get started today!